The sewing room (for the most part) is finished!!!! I still need to finish winding the floss onto bobbins and get them into my floss cabinet and also find a better solution to the floss organization, but otherwise it is finished!
Sewing room
Looking into the sewing room from the kitchen doorway
Design wall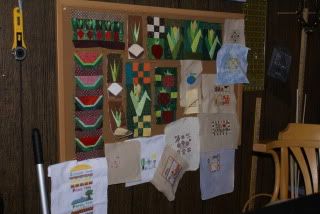 Ribbon holder and thread holder that I created! Ribbon holder is an old drawer. The Thread holder is a shelf that hubby drilled holes into and I glued dowels into the holes and then added the chain to hang it up!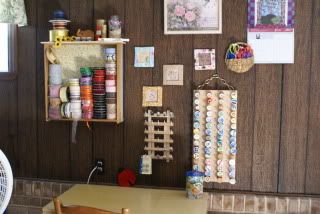 Cutting area, our house came with this bar, but we don't drink.....it is however the perfect high to cut material on!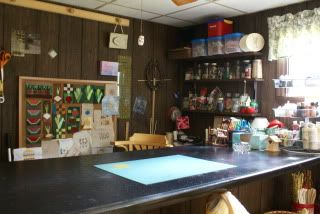 Storage for little things!