Using an old drawer that hubby wanted to throw away, I created a "cubbie" for my ribbon. It hangs on the wall. Hubby now wants to make a glass front for it.
Better idea of where the ribbon box is. This room still needs work!
Fred gaurding the sewing machine!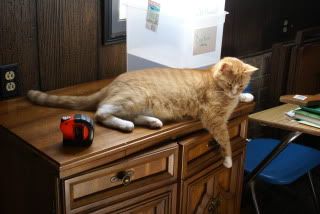 Lu thought this was a job for more than one cat!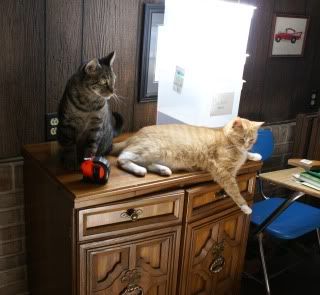 Cork-board I got today for 25 cents! This is after I got the black sharpie off!
Basket I got for 50 cents! Wish I had a few more this size! Can't wait to use it for fabric!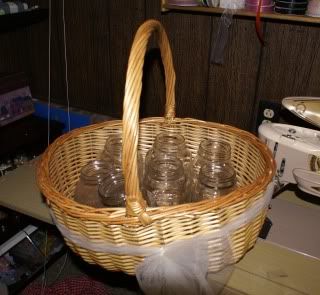 At a local antique shop I found canning jars for 25 cents each. I picked up some to use in my sewing studio. Some appear quite old with an art deco look to them.