I'm still working on getting my cross stitch program to work, I will get that done!
I got a wonderful gift from a very talented friend and I wanted to share a few pictures with you.
She made each of my girls a pair of earrings, here is a picture of the ones she made for my younger DD...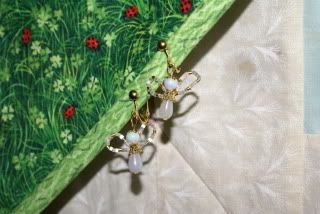 She also made each of my girls and myself a beautiful angel for our birthday month. The green one is for my younger DD for the month of May and the other angel is for me for the month of June....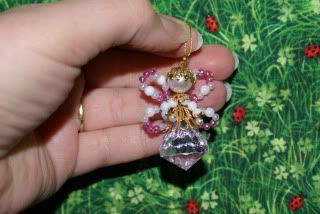 Koala bookmark I made for Bree, this was challenging so I'm not sure I will make another one or not