I was inspired last night with the idea to make an apple needlecase, I even emailed myself the idea so it wouldn't slip away! Today after school with my daughter and some chores I sat down to make it. Here is a tutorial on how to make one. Please feel free to share the link to my site with your friends so they can make one as well!
Supplies
DMC floss (I used numbers 3031 and 817)
Small amounts of wool felt in the colors you like (thankfully I had red, green, off-white, and brown leftover from Christmas gifts)
Pattern
Needle
Fabric glue
Start by printing out the pattern and cutting out the pieces. You need two of the outter apple, and one of the inner apple, stem, and leaf.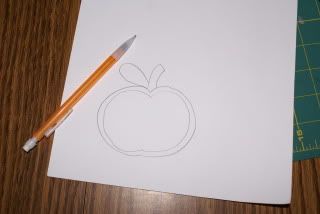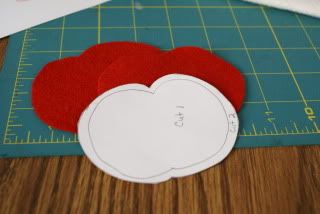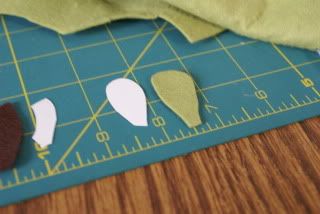 Using a small dot of fabric glue attach the left to the stem and then the stem to the apple. This will hold it in place while you sew.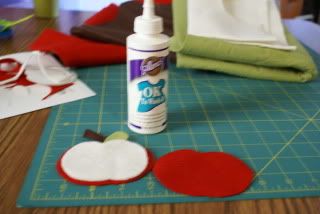 Using a running stitch attach the inner apple to outer apple. You can also add "seeds" using a satin stitch.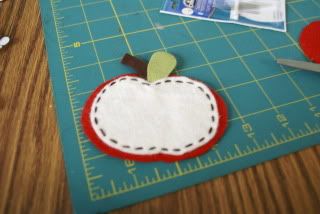 Using a blanket stitch attach the two outter layers of the apple together between the needle and the pencil shown in the picture.
Once you have attached the two layers continue the blanket stitch completely around the top layer.
Then blanket stitch the bottom layer. Now your needlecase is done and ready to use!
If you make an apple needlecase, please send me a picture or a link to your blog, I would love to see it!